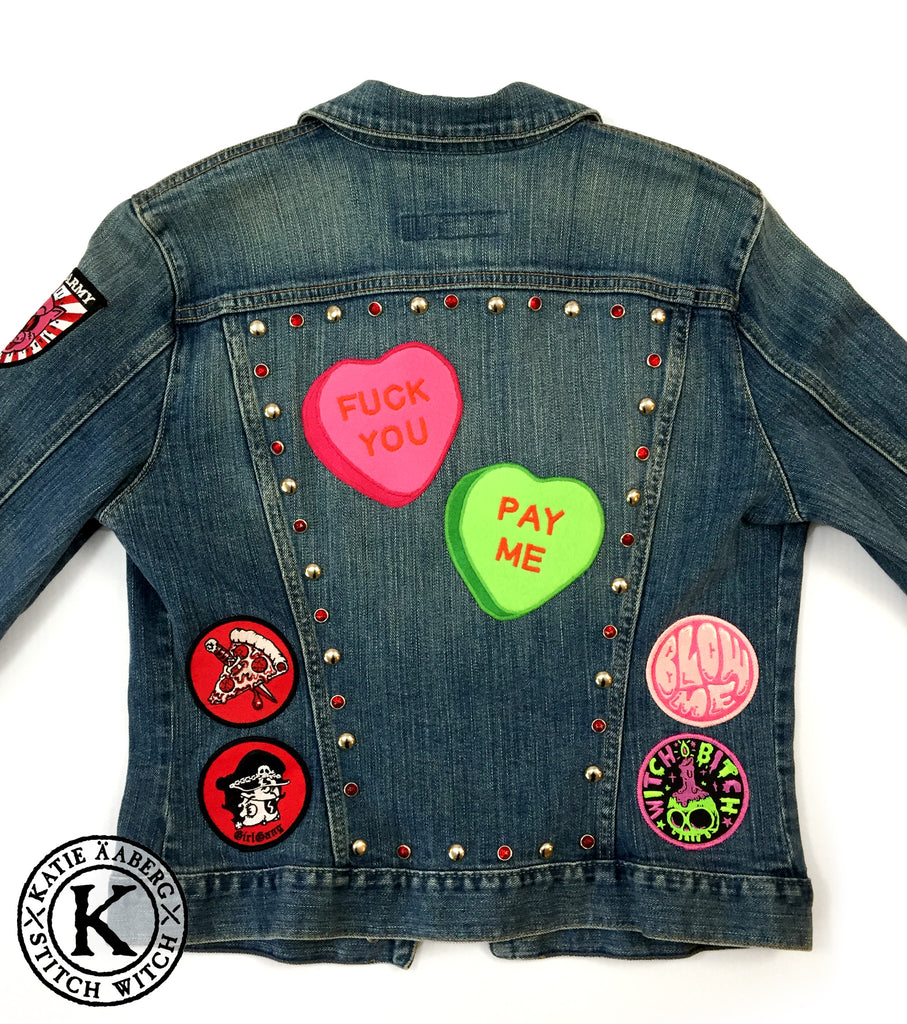 Stitch Witch - Fuck You - Pay Me - Custom Jacket
$ 500.00
Behold The Stitch Witch's - Fuck You - Pay Me - Custom Jacket. By Katie Äaberg
This One Of A Kind, Custom, Fuck You - Pay Me Denim Jacket Was Created For Sizzle Pie's Valentine's Day Art Poster Show In Portland & Eugene, Oregon By Katie Äaberg. It Means 100% Business.
Large, Embroidered, Appliqued, Fuck You - Pay Me Patches Which Were The Original Prototype For Goblinko's Popular Fuck You - Pay Me Embroidered Patches.
Numerous Embroidered Patches By Goblinko & A Vintage Virgo Zodiac Patch.
Red Jewel & Dome Stud Job Framing The Back.
Enamel Pins By Goblinko
Blitzkrieg Buttons By Goblinko
Rifle Shell Dangler
Women's Gap Stretch Denim Medium Jacket