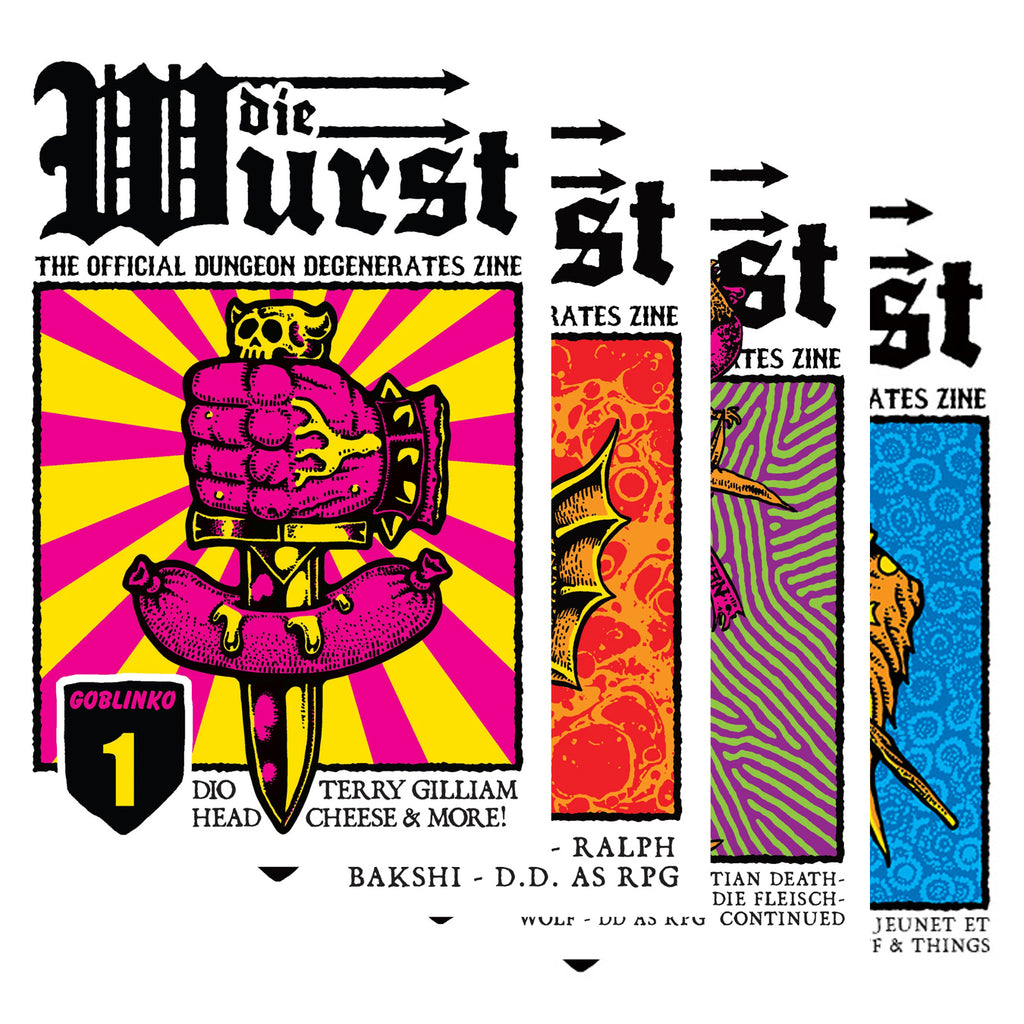 Die Wurst Zines 1-4
Sold Out
Die Würst is the official DUNGEON DEGENERATES zine. Each issue of Die Würst is full of new DUNGEON DEGENERATES content & issues 2-4 come with an exclusive card for use with DUNGEON DEGENERATES: Hand of Doom. Die Würst contains features on the things that went into the making of DUNGEON DEGENERATES in a comfortable & informal setting, also profiles of artists whose work has caught Sean's eye.
4x32 pages, 8.5" x 5.5" stapled spine. 3 cards
Printed in the USA, by GOBLINKO.