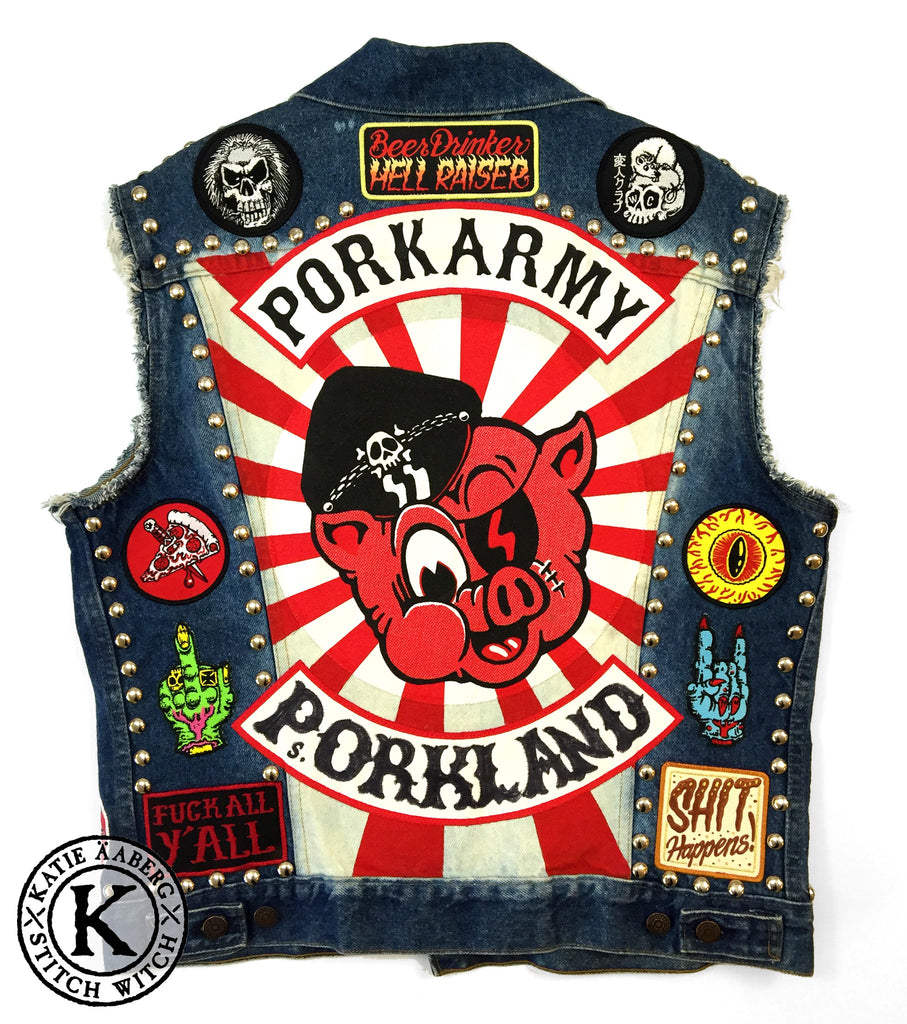 Stitch Witch - PORK Army - Custom Vest
$ 500.00
Behold The Stitch Witch's - PORK Army - Porkland - Levi's 70506 - Cut-sleeves - Custom Barbarian Vest. By Katie Äaberg
This One Of A Kind, Custom Barbarian Denim Vest Was Created For The Short-lived "Blackhawk The Barbarian" Foto Funny For Pork Magazine. The Vest Is Designed For Maximum Impact - Intense & To The Point.
Full Hand-painted Banzai Style Pork Army Rocker.
Numerous Embroidered Patches Including A Hand-embroidered Custom "Fuck All Y'all" Patch By Dirty Needle Embroidery, Goblinko & Night Watch Studios Patches.
Full Dome Stud Job.
Enamel Pins By Goblinko
Blitzkrieg Buttons By Goblinko
Levi's 70506 Vintage 80s Men's Large Size 42